Income Investments in Oil and Gas.
Submitted by pixel on Thu, 10/21/2010 - 19:38
How to Diversify Your Nest Egg with Monthly Income from Royalties with No Work from You... It's Easier than You Think...
Learn the simplest way to get monthly income without trading time for money. Less than one percent of the world's population actually understands how royalties work. Learning how you can invest in oil & gas royalties is perhaps the BEST education you can receive because with royalties, you have potential to receive ongoing monthly income for many years after the initial investment is recovered. Due to the increasing need for more energy across the globe, it has never been a better time to learn how to own royalties and start benefiting from the increasing prices and worlds energy needs.
What are Royalties, Anyway?
Royalties began when the "upper classes" in England, France and other countries owned all the land, and received a continuous passive income from the "rent" of the tenants but in this case Operators who produce Oil & Gas from Mineral rights you'll own.
Because the people who received these ongoing payments were the Princes, Dukes, and Earls, the payments came to be called "Royalties".
The people of royalty knew how to "rent" their property yet still retain ownership! You can do the same and receive rents just the same.
Simply Stated - Royalties are "rents" paid to you for the use of your property, in this case Oil & Gas Property as you will have full-undivided ownership.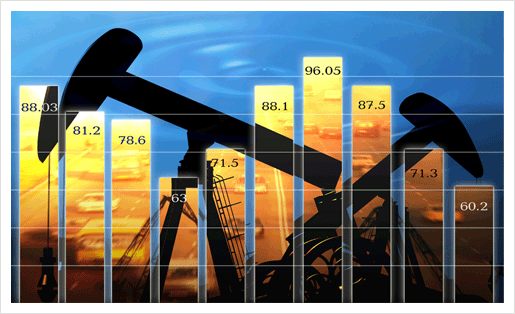 Six Reasons for Royalty Income:
1. Continue to receive income long after you invest
Yes, you will continue to receive profits for years, for properties you purchase today.
2. Easy records and management
With Oil & Gas Real Estate, you rent a property to one company at a time, which is called a lease. It is very easy to track and keep records of who is paying you and how much they pay you each month. Additionally, operators of the propertyare required by law to send all the appropriate tax documents annually making taxes on these assets a breeze.
3. Receive Passive Income for you and your family
When you purchase an income producing property and receive royalties, you can take a vacation or time off whenever you wish and your passive income continues to come in every month as long as their is production from the wells attributable to your mineral rights.
4. Enjoy established royalty income stream with no work from you.
All the work has been completed for royalty owners; properties are identified and negotiated. Industry professionals, evaluate, engineer and purchase the property. Royalty owners are paid their share of royalties attributable to their mineral rights every month. Additionally, we will show you how to compile, manage and understand the data for your property and check statments.
5. Pride of ownership
You will own your share of the mineral rights underneath the property called "net mineral acres", which will retain or grow in value for many years to come. With an undivided interest, it is also very easy to sell, transfer or assign your interest to someone else for lump sum payment later if you choose or you can keep you interest for deeper production reservoirs and additional royalty opportunities.
6. Risk Management
Most companies offering royalty-based projects spread the risk by investing in multi-well units with long reserves, great operators, good histories, additional value and upside, which minimizes the risk for royalty income owners.
More Information - For more information on royalties, if they are right for you, or how you can get involved, please use the form on the right and contact us and we shall send you a no-obligation brochure providing more in depth information.
NOTICE: This is not an offer to sell a security or a general solicitation; an offer to sell a security only may be made by a private placement memorandum offered to sophisticated and/or accredited investors where permitted by law. The purpose of this website is for general information and research purposes only. By submitting this request form you are confirming that we have not generally solicited you directly or indirectly whatsoever to invest in any oil and gas royalty project; you agree to be sent additional information and/or contacted by phone by a company offering oil and gas royalty projects. This website content is not meant to be considered financial, legal and/or investment advice, and any investment in royalty-based projects has degrees of risks that must be independently evaluated by you and/or your financial, legal or investment advisors.
Who's online
There are currently 0 users and 0 guests online.